Skip to Content
Independent Living Apartments
Independent Living Apartments
Your retirement is a time to enjoy leisurely activities and spend precious moments with family and friends. If you are looking for a senior community to call home but don't need regular assistance to manage your health or daily tasks, Wesley Village has a perfect solution for you. We welcome and support seniors who value their independent living with apartments that offer comfort and convenience without affecting their daily lives. Seniors living at Wesley Village Retirement Center can stay as independent as they wish and manage their own schedules and activities while having access to support and assistance whenever they need it. You deserve safety and a friendly atmosphere to live your best life in your senior years, and that is what we provide.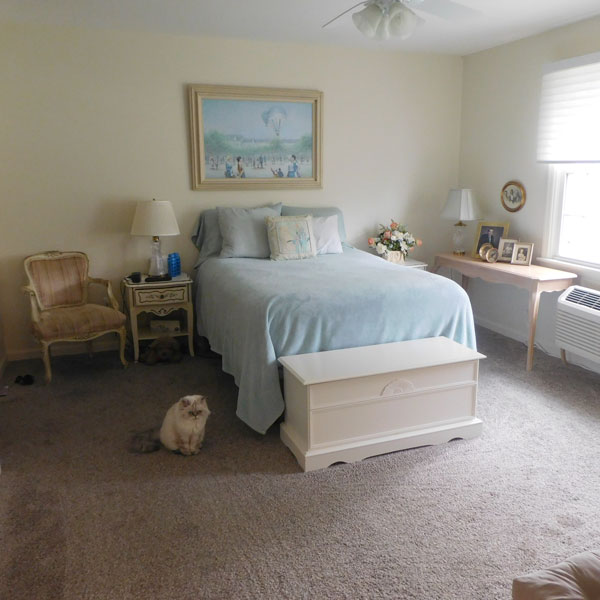 Live Comfortably at Wesley Village Retirement Center
At Wesley Village Retirement Center, we have 69 independent living apartments available. You can easily transform each attractive apartment into your own home. Residents can maintain their independent lifestyles, coming and going whenever they please. We offer each resident various features and services to enhance their lifestyle and enjoy their daily life. While living in one of our apartments, you can participate in a wide array of activities to explore the area, including shopping trips, social events, concerts, theater outings, and lunch at area restaurants. You can find fun and exciting activities onsite in our main lounge, like birthday parties, holiday parties, and other fun gatherings. These activities are open to all residents who wish to enjoy them.
Enjoyable Dining Options for Apartment Residents
While residing at Wesley Village Retirement Center, you can enjoy various dining options covering every meal of the day. Our retirement center provides residents with a convenient and delicious experience in our restaurant-style dining room. This dining room offers nutritious meals that our kitchen plans to ensure healthy, flavorful food every day. If you want to make your meal more exciting, you can choose to enjoy it in our 50s diner. This meal option features diner-style food and music, complete with a 1950s atmosphere.
Find Your Home at Wesley Village
Wesley Village values your independence and wants you to maintain an active and fulfilling lifestyle. Our retirement center is an ideal environment to enjoy your daily life without worrying about safety or continual property upkeep. We will gladly help you move into one of our apartments and make it a new home for retirement.
Learn More About Our Retirement Options