Skip to Content
About Wesley Village
If you or a loved one has reached their retirement years and needs independent living, memory care, or a supportive atmosphere, Wesley Village has you covered. Our full-service retirement community offers residents various choices to fit their needs, including independent living homes, apartments, home healthcare, a health care center, our Wesley-at-Home homemaker and home nursing service, a memory care unit, and a rehabilitation unit with skilled nursing that is Medicare certified. You deserve to spend your retirement years in a place that values your quality of life and encourages finding opportunities to stay healthy and fit and fill your time with entertaining and enriching activities. We offer all these qualities to residents and accommodate a broad range of care needs.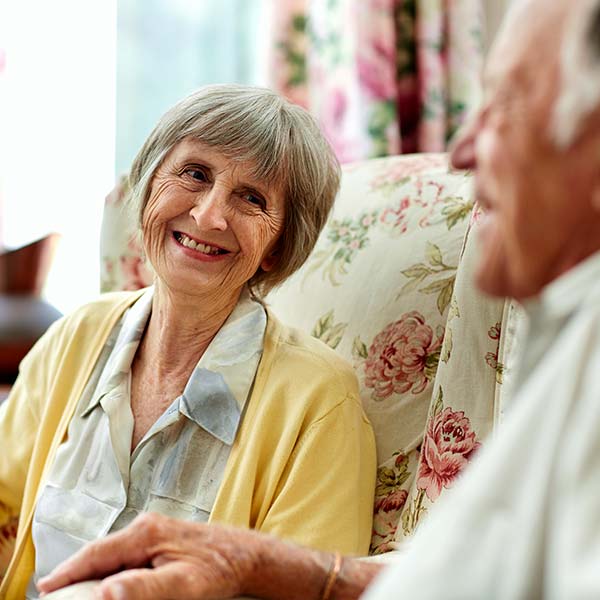 Support for Your Well-Being & Quality of Life
Wesley Village invites you to visit our retirement community and discover for yourself how ideal it may be for you or your loved one. As the area's only continuing care retirement community, we offer comprehensive care options to match your unique support needs. Whether you need nursing or home services, healthcare, rehabilitation, memory care, or independent living options, we have what you need. Besides our wide assortment of care services, our residents enjoy fun activities, friendly neighbors, and rich amenities to make their daily lives fulfilling. We make our retirement community a place where seniors can enjoy life with the support and care they need because they deserve a worry-free life. Our homelike atmosphere and sense of community, paired with continual professional care when needed, makes us a safe and welcoming environment for residents.
Quality Care & Living Opportunities for Seniors
Between our outstanding health care services, beautiful living accommodations, and fantastic entertainment, fitness, and spiritual opportunities, Wesley Village is a welcome community with your happiness and quality of life in mind. We are a secure, Christian community ministering to our residents' physical, emotional, social, and spiritual needs, and we emphasize respect, dignity, inclusiveness, diversity, honesty, and compassion. Let our comprehensive retirement community provide the necessary care and features to ensure you get the best experience in your daily life.
Serving Clients With Dignity & Respect
Our Continuing Care Retirement Community (CCRC) believes every resident and client deserves respectful treatment, no matter what services or resources we provide. Every senior seeking care from us is a unique person with specific needs, and we always recommend and offer service and residency with their dignity in mind. Many of our clients are entirely independent and looking for a worry-free daily life in our apartments or estates. In contrast, others may have declining abilities preventing them from living their lives independently. Whatever situation fits you or a loved one, we see each client as an individual and provide consistent services supporting their needs.
Learn More About Our Retirement Options