Skip to Content
Worry Free Living
Having a comfortable place to come home to is a valuable part of getting older and retiring, but the constant chores like cleaning and yard work, can be too much for some seniors. Wesley Village takes care of these concerns with our maintenance free duplex homes. You can think of Wesley Estates as an opportunity to invest in independent living without the worries of daily tasks. We welcome seniors to live their lives as they see fit and enjoy going out, staying in, and hosting family and friends in our safe and secure community. With regular services to maintain your home, your retirement can be worry-free and full of opportunities to make the most of your time.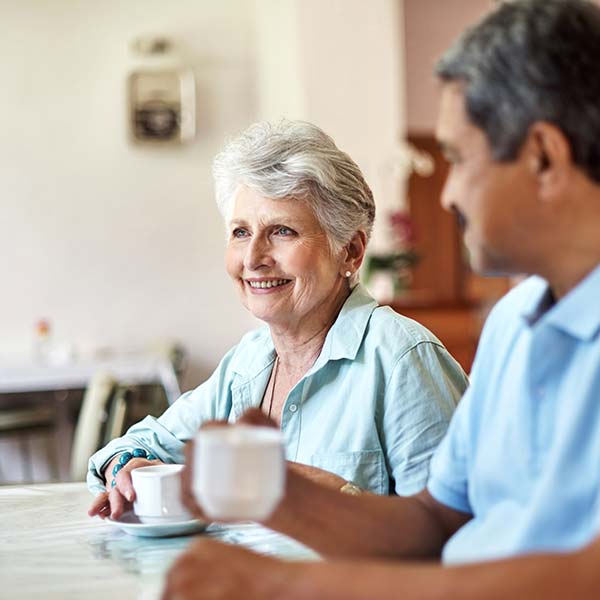 About Our Estates
Wesley Estates' independent living duplexes at Wesley Village are part of a growing model people find appealing in retirement living throughout the nation. Our residents enjoy the luxury of our duplexes and the independent lifestyles these homes offer. Residents get to live their daily lives without the burdens of mowing their lawns, cooking, cleaning, and other tasks. Wesley Estates' staff members take care of these daily worries for all of our residents, so they can focus on enjoying retirement and doing things that bring them happiness. Investing in a duplex at Wesley Estates is more than buying a home, you are purchasing a lifestyle.
Enjoy Your Retirement With Wesley Village
Wesley Village has your senior years covered with a comprehensive collection of options. We cater to seniors with a wide array of needs and different levels of independence, including those who simply want a comfortable and beautiful residence without the hassles of daily tasks. Our estates are an ideal solution to worry-free living, so you can concentrate on enjoying your retirement and making your senior years the best time of your life. Our services are always available whenever you need them to ensure you stay healthy and happy with the assistance from our friendly and well-trained staff.
Learn More About Our Retirement Options