Skip to Content
Activities / Special Events
Activities
Part of living in the Wesley Village community is having access to numerous, diverse activities. From exercise classes to live musical entertainment, we offer something to satisfy everyone's interests! Our activity staff is committed to providing activities to meet our residents' needs and wants. All activities are free to our residents.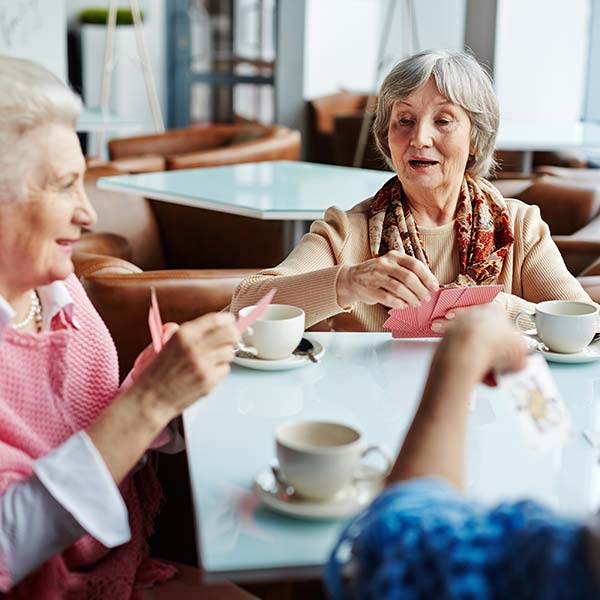 Resident Activities
Exercise classes
Movie showings
Live entertainment
Hymn sing
"Lunch of the Month" – outing to local restaurant
Regular trips to local supermarkets
Birthday parties
Card games
Block parties
Outings to community events
Holiday parties
And much more!
Special Events
Wesley Village also has several special events throughout the year. These events are attended and enjoyed by residents, staff, and community members.
Lights of Love
What better way to promote the holiday spirit than to surround our buildings with beautifully lit Christmas trees, made possible by generous donations to Wesley Village.
Our Lights of Love event allows individuals to make donations to our organization and by doing so, their name or the name of someone they want to be remembered is displayed in front of a tree for all to see.
We kick off the holiday season at the end of November with the official lighting of the trees, along with a meal and entertainment. Our Lights of Love event beautifies our campus while celebrating our Christian roots and the real reason for the season.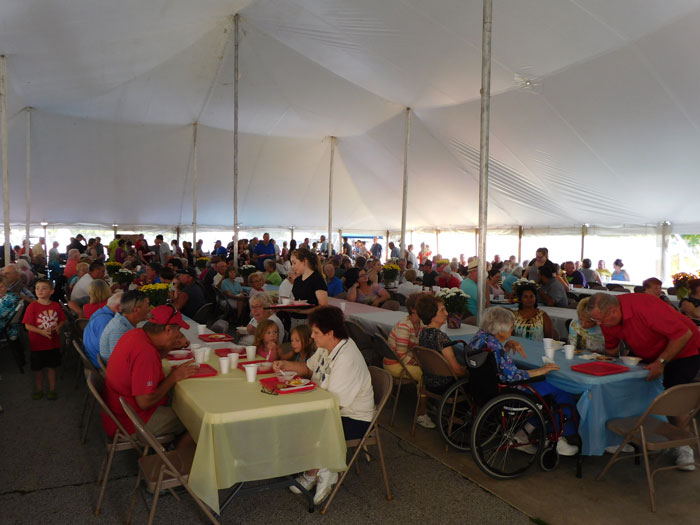 Ice Cream Social
Our annual Ice Cream Social is our largest event of the year and draws people from all over the surrounding area!
Occurring in August each year, the Ice Cream Social provides entertainment to its attendees while they enjoy delicious ice cream sundaes, pies, cupcakes, and other desserts, fresh from Wesley Village's kitchen!
Contact us today for more information on our various activities and special events
Learn More About Our Retirement Options