Skip to Content
Lifestyle Choices for Seniors
Wesley Village is located in Macomb, IL, serving seniors as a Continuing Care Retirement Community (CCRC) with various services tailored to a person's individual wants and needs. We have options like independent living and memory care, and we designed our community to provide continuous care that lets residents move seamlessly through our services and their lives' progression. All our beds in memory care, the rehabilitation unit, and our health care center are certified to receive clients with Medicaid and Medicare. You can take a tour of our retirement community during business hours every day of the week. We can give you a tour if you drop in during normal hours, even if you don't have an appointment.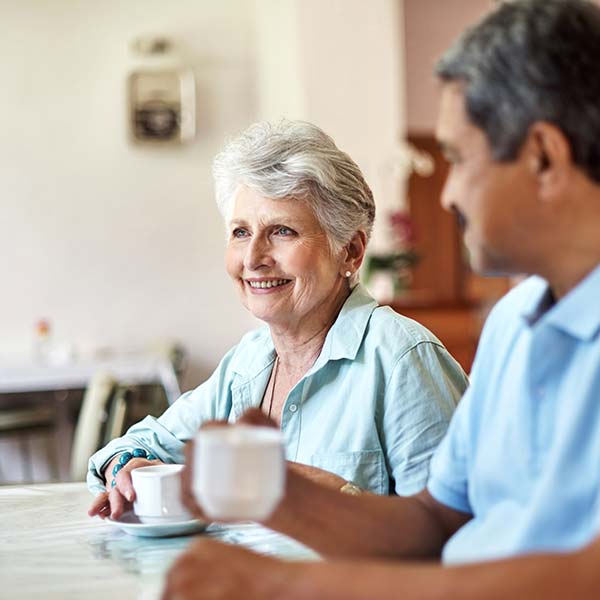 Our retirement community provides clients with luxurious duplex homes that let them maintain their independent lifestyles. Residents can live their lives without worrying about daily tasks like lawn care, cooking, and cleaning. We have staff to perform these tasks, so residents can focus on enjoying their retirements. Buying a home in our community is also purchasing a lifestyle.
Wesley Village maintains a commitment to offering clients quality health care in their homes. Once our agency receives a referral, we work closely with hospitals, physicians, family members, and other medical team members to create a personalized care plan. We consider you and your loved ones our top priority, treating you like our own family members. Our staff always listens to patients and their families and provides consistent, thorough, competent, and friendly care. We keep our employees well-trained and ready to respond to our patients, their families, and the communities' needs. Clients in Hancock, Fulton, Schuyler, and McDonough Counties are welcome to this service. We have a physical therapist, occupational therapist, medical social worker, speech-language pathologist, and skilled nurses on our staff. Our personalize, around-the-clock services include:
Wound Care
Medication Education
Disease Management
Self-Care and Health Promotion
Home Safety and Fall Prevention
Ostomy Care
Urinary Catheters
Feeding Assistance
After Care Following Surgery
Voice, Speech, and Swallowing Disorders
Strength Training
Laboratory Testing
Administering Injections
Teaching Use of Medical Equipment
Our retirement center includes 69 independent living apartments, each of which is attractive and transformable into a resident's own home. Residents keep their independent lifestyle, coming and going whenever they please, while our staff enhances their lives with various services and features. As a resident, you can participate in activities like social events, theater outings, concerts, and lunch at local restaurants. Our main lounge always has fun and exciting activities, including birthday parties, holiday parties, and other fun gatherings. You also have restaurant-style dining in our retirement center, with nutritious meals planned by our Food Service Department. We have different options to choose from at each meal, or you can dine at our 50's diner, featuring diner-style food, music, and a fun atmosphere.
Wesley Home Nursing
The Wesley at Home program is part of our community outreach program. We designed it as a resource to enable older clients to live in their homes. Clients can choose from our a la carte service program to support their independence in Fulton, McDonough, Henderson, Hancock, Warren, and Schuyler Counties. Our highly experienced nursing team is equipped to meet your home care needs. You can get skilled nursing services using private insurance or private payment. A registered nurse can perform a free in-home assessment and work with your physician to create a care plan that fits your home care needs. Individual services include the following:
Blood Pressure Checks
Blood Sugar Testing
Medication Setup and Monitoring
Wound Care and Dressing Changes
Foley Catheter Care
Ostomy Care
Respite Care
Incontinence Care
Activity Program
Assistance with Walking and Transfers
Wesley at Home Homemaker Services
Our workers make your life easier by assisting you or a family member with daily living activities at their home. We can set up services 24 hours a day, seven days a week. Since we consider our clients' safety a top concern, all our home care aides go through reference checks, drug testing, criminal background checks, skills testing, driving history records, and employment eligibility verification. You can maintain your independence with our home services. These services are primarily private payment, but we accept respite care and community care programs. Benefit from any of the following services:
Light Housekeeping
Meal Preparation
Personal Laundry
Daily Bed Making
Companion Care
Shopping
Personal Care, Including Bathing, Dressing, and Grooming
Transportation to Appointments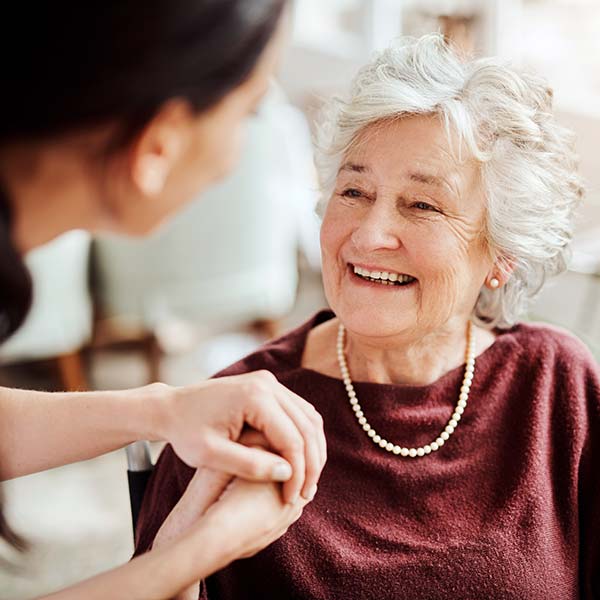 For our residents who may no longer be able to live independently, we offer dedicated assistance and round-the clock-support. As a Continuing Care Retirement Community (CCRC), we also recognize our community's need for a health care center with a commitment to person-centered care. Wesley Village's health care center provides skilled care at our certified facility. We are licensed to accept Medicaid, Medicare, private insurance, and private pay. Our staff shares a commitment to provide pioneering practices with a secure, homelike, semi-independent living environment, offering essential assistance to residents while supporting a sense of independence and voice when making decisions. Our health care center focuses on professional assistance in our memory care wing, designed for residents with dementia or a related disease. Residents get support from our highly trained staff 24 hours a day.
We recognize that individuals may need a temporary stay with a rehabilitation schedule. Our facility includes a rehabilitation center, letting injured or fallen seniors have a temporary home while we work closely with Aegis Therapy, our physical therapy provider. Our rehabilitation center features a Fast Track Program, focusing on moving residents in and out of therapy to return to their homes as soon as possible. We are committed to each rehabilitation resident's success to want them to recover and return to their daily lives. However, if this isn't possible, residents can move into our health care center. We have outlined the steps of our rehabilitation process:
You can transfer to our rehabilitation center after your hospital stay.
Your doctor will evaluate you, and our highly trained therapy department will develop a program tailored to your needs.
We will begin your therapy.
Our team evaluates your program weekly and sets new goals for you.
We continue your therapy while setting a target goal to transition you back to your home.
We schedule a home visit with you and your Aegis therapist to eliminate problems you might face after returning home.
We schedule a discharge date.
Wesley Village Puts Residents & Clients First
Whatever services or accommodations you or a loved one needs, Wesley Village always puts you and your family's unique situation and needs at the forefront of our concerns. We have a comprehensive collection of options for you to consider and only recommend and arrange those fitting your requirements and lifestyle. Let us provide essential assistance to support your physical, emotional, social, and spiritual well-being.
Learn More About Our Retirement Options